[First filed: Last Sunday]
Yesterday I was informed that today's Sun Herald would contain a free Waratah's sticker.
At first I thought this was an excellent reason to not allow the paper to darken my doorstep. But then I reconsidered this rash decision, to the point we ended up having to track down the source newsagency in Lyneham and ask for the wondrous free sticker which they had wisely decided against distributing unsolicited.
I do need something to improve my aim after all.
Weekly Newsletter
Every Thursday afternoon, we package up the most-read and trending RiotACT stories of the past seven days and deliver straight to your inbox..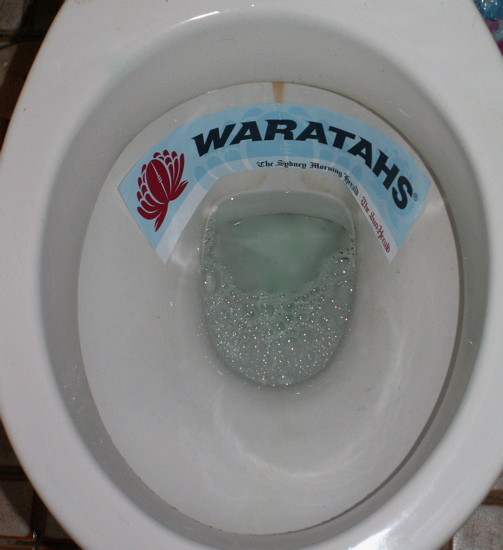 UPDATE: Browsing our referrers I was drawn to a paltry number of hits from GoThe Tahs.com I can only assume it was related to this story as their search functionality is as feeble as their team. In any event I hearby declare blogwar and invite you all to go over and piss all over their forums while linking back here.
Enjoy.