An impartial panel has looked at all the entries to this year's Chistmas tree competition and decided on a winner.
And the winner is…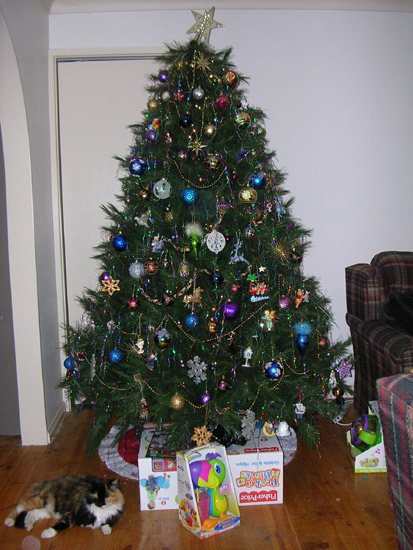 FB! He can contact trees@the-riotact if he wants a prize other than the prestige and glory and we'll see if we can't sort something out (but no guarantees).
We also decided to award a Readers' Prize this year, which goes to Paul Deakin for his glorious tree which required a lot of dedicated beer drinking to create — something RA generally advocates.