As planned a bunch of Rioters met on Saturday afternoon for a bit of cricket and rather a lot of beer (well it was quite hot).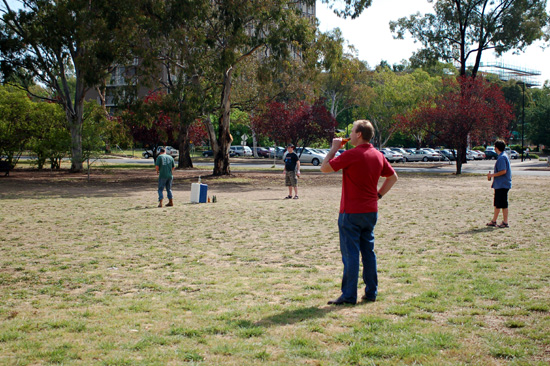 Much fun was had by all, although I think the winner of the day was the shop across the road which sold beverages (I did hear a report that it was robbed shortly after we departed but unfortunately my source didn't have the presence of mind to take photos).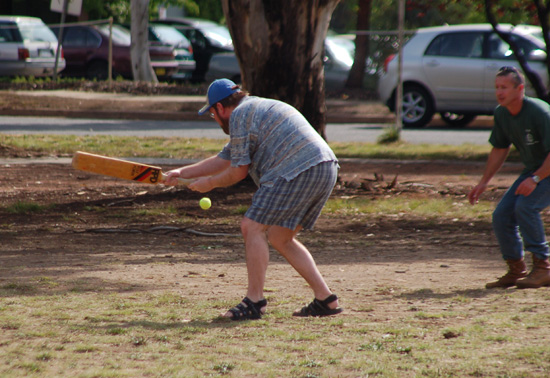 Our enthusiastic spectator proved herself multipartisan, cheering all sides throughout the match.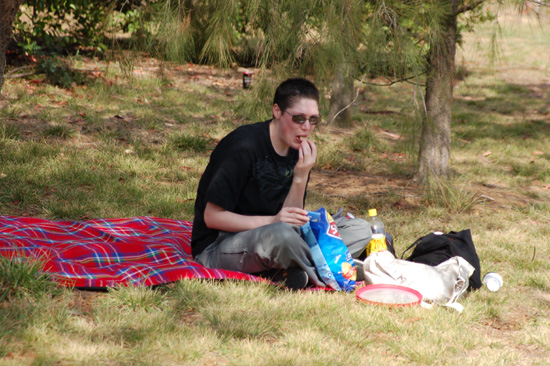 I discovered that I'm competent enough to hit some decent shots but just incompetent enough to not be able to get myself out when getting exhausted. As a result (plus a certain amount of unfitness), I've spent yesterday and today in a state of much stiffness.
JB's enthusiastic bowling has rendered him in much the same state.