I wandered around the Canberra Centre not long after it reopened at 11 o'clock this morning. I was told there are about two dozen shops still closed, and it looked like most of those were on the top floor. The wost damage seems to have been done to Borders and Dendy (neither of which would let me take photos) and to Country Road at the other end of the centre.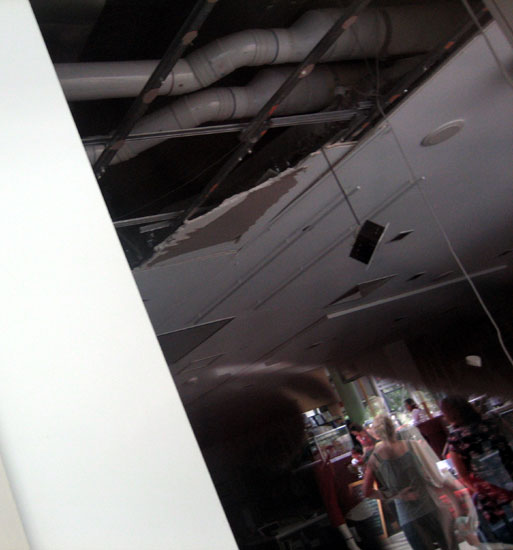 A big chunk of Country Road's ceiling had fallen in, as seen above and there were lights and plaster all over the floor. Borders looked (from peering in the front window) like it had lost maybe a third of its ceiling tiles, in the front section at least. They had covered the bookshelves in black plastic and there were men wheeling trolleyfuls of soggy plaster ceiling tiles away.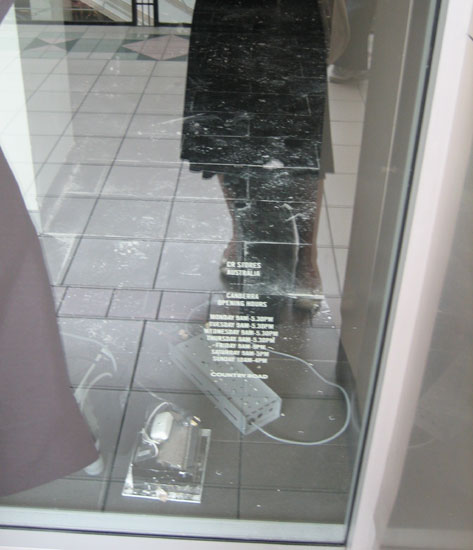 Up near Borders about half the new eating area was closed off and there was a largish puddle on the ground.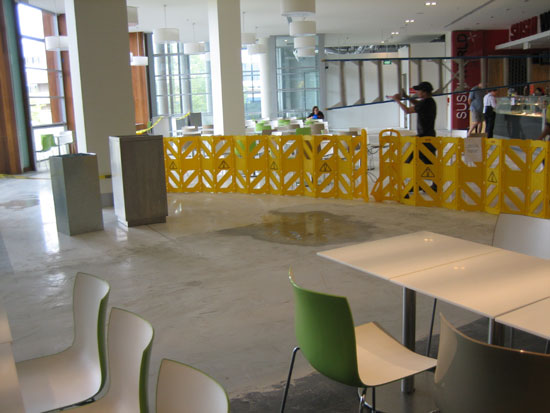 Overboard had quite a lot of water left in its store. Perhaps they should have opened and given people the chance to trial their surfboards. I didn't notice any other stores with this much water, but did see a shoe shop with piles of soggy shoeboxes up on the tables.