Jey sent in a number of tree pictures. She says,"I snapped a few while shopping today I'd like to share and the final one is my very special entry."
1. The tree at Captain Snooze, Fyshwick. I like the use of just a few colours on the white tree.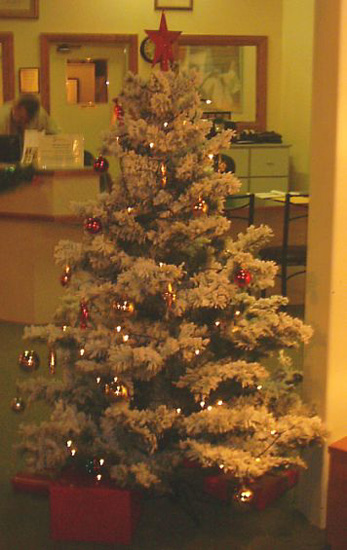 2. The tree from the Adult World store window, Fyshwick. Complete with naked woman.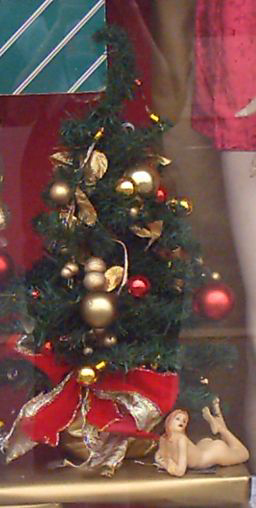 3. The tree at Bunnings, Fyshwick. Personally I think it's a bit overdone and don't like the naked top.
And Finally…
4. Scrubby's Tree! Scrubby is the guy who washes windscreens at the Antil Street intersection. My mum refers to him as 'Scrubby' and she knows him personally. This is his tree, lovingly erected for the holiday season. Thanks to my partner, Andy, for snapping it while I was driving.