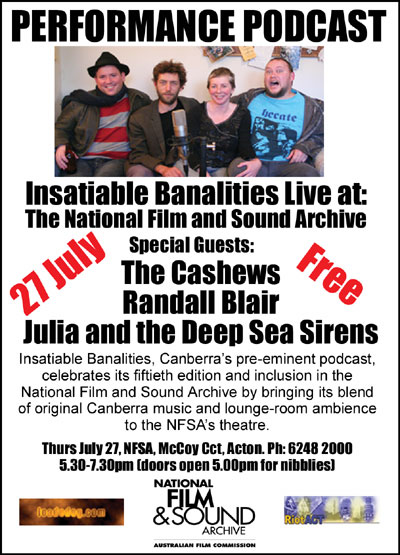 Yes folks it's your big chance to see me up on stage and mock me! Feel free to come along and throw fruit! Corner me in the intermission and explain at length why I'm wrong about everything!
Alternatively you can just come along for some great music, some moderately amusing banter, and free food courtesy of the National Film and Sound Archive.
It would make us very happy to see as many of you as possible there, just roll up or call 6248 2000 to avoid disapointment.