Page four of the CT boys and girls, we'll make the front page yet!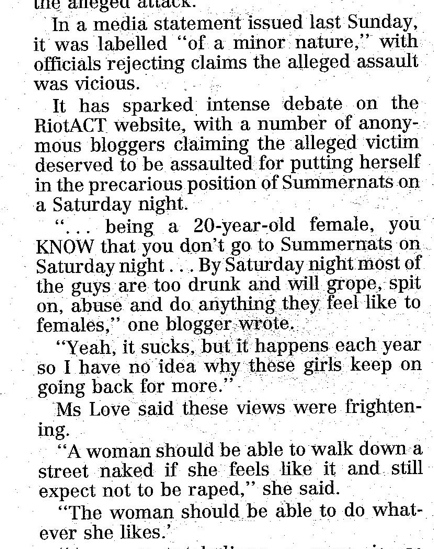 When Schmerica (who I believe is a young woman) commented on the dangers at Summernats a week ago she did worry that she'd cop some flack for her view that women should take some responsibility for their personal safety.
I doubt she was expecting to be described as either an "anonymous blogger" by the Canberra Times, nor as "frightening" by Annie Love of the Canberra Rape Crisis Centre on the fourth page of the Sunday Times.
For what it's worth Schmerica, we don't think you're frightening.
Having said that; thank you Eliza Young for crediting the source.
Oh, wait… what's that? The online version you say? Miracles will never cease!