This Saturday at the Greenroom brings to you the hardest bands in Canberra for Cocktober Fest.
Cocktober Festivities will start from 5pm with a happy hour til 6 to get you nice and lubricated.
Bands include recent winners of Jamming for Justice – The Variodivers, Tonk, Spoil, Barrel Of Monkeys, Switch 3, Eldest Son, Zero Degrees And Falling, Burn The Truth, Casual Projects, Using 3 Words, Super Best Friends, DJ Brewdle, Pornstylus
If that's not enough to get your pants off, the night will also include Heat 3 of the Miss Rally Australia contest
Details
*C*O*C*K*T*O*B*E*R*F*E*S*T*
Where: Greenroom in Philip.
When: From 5pm Saturday 21's October.
Cost: $15 from the band or $20 at the doors.
So cum and enjoy the biggest line up of local bands this year… and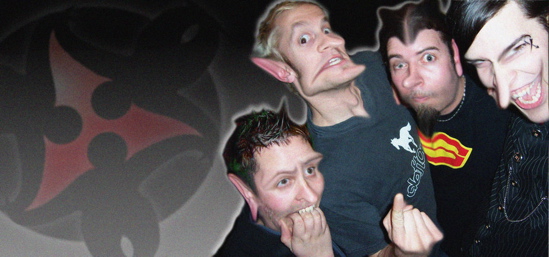 PENETRATE THE MONKEY(s)
Barrel Of Monkeys,
bofmonkeys@yahoo.com.au